PIONIER Consortium was established in 2003 and includes the PIONIER fiber optic network, which is one of the most modern in the world. It is a key component of the IT infrastructure of science in Poland and is part of the European Research Area.
IT infrastructure, including access to high-power computing, is a condition of development for many fields of science. Since the beginning of its existence, PIONIER is an active partner of scientific teams from many fields of activity.

PIONIER network is evolving towards terabit bandwidths, offering services to support digital innovation.

Members of PIONIER Consortium:
Poznan Supercomputing and Networking Center
Poznan Supercomputing and Networking Center (PSNC) affiliated to the Institute of Bioorganic Chemistry of the Polish Academy of Sciences is an internationally known node of the European Research Area in the field of IT infrastructure of science and an important R&D center in the field of information and communication technologies (ICT).
As a development centre of e-Infrastructure, PSNC designed and built the Metropolitan Network POZMAN, High Performance Computing Center and the national broadband network PIONIER, maintained and still developed by PSNC.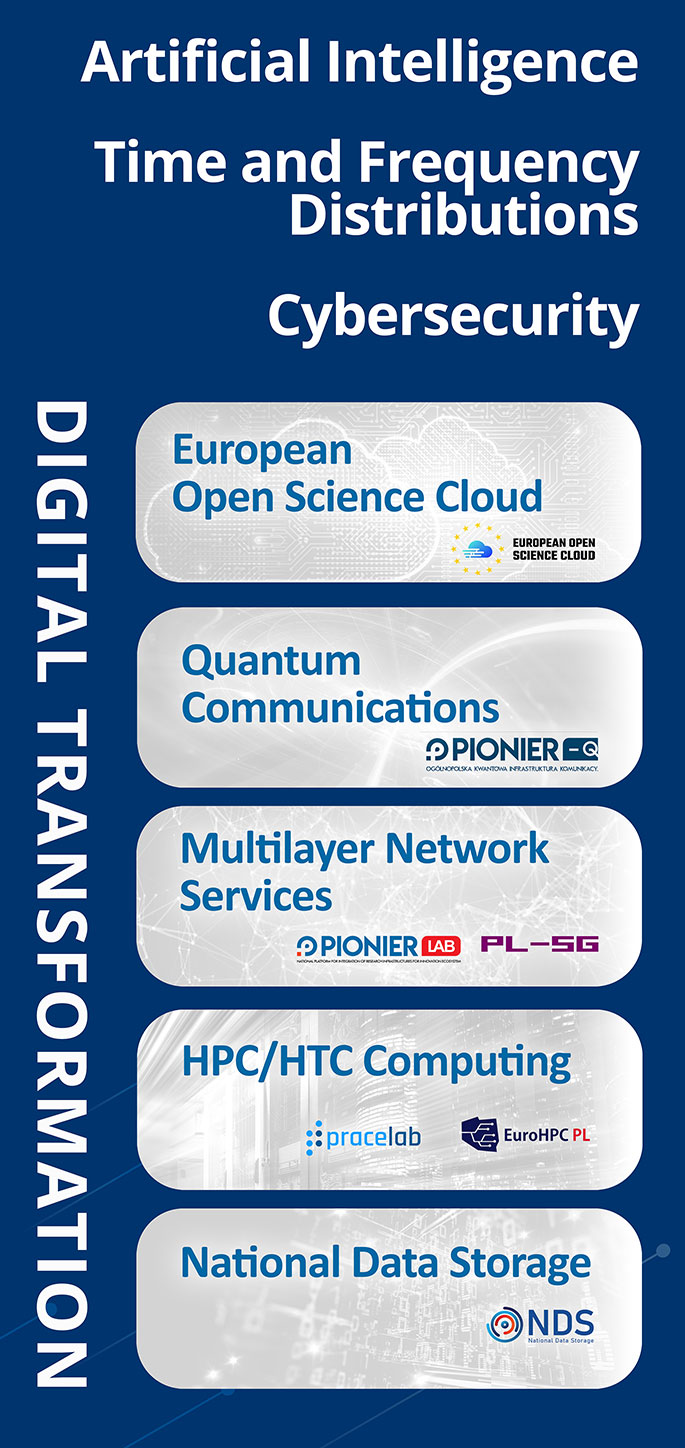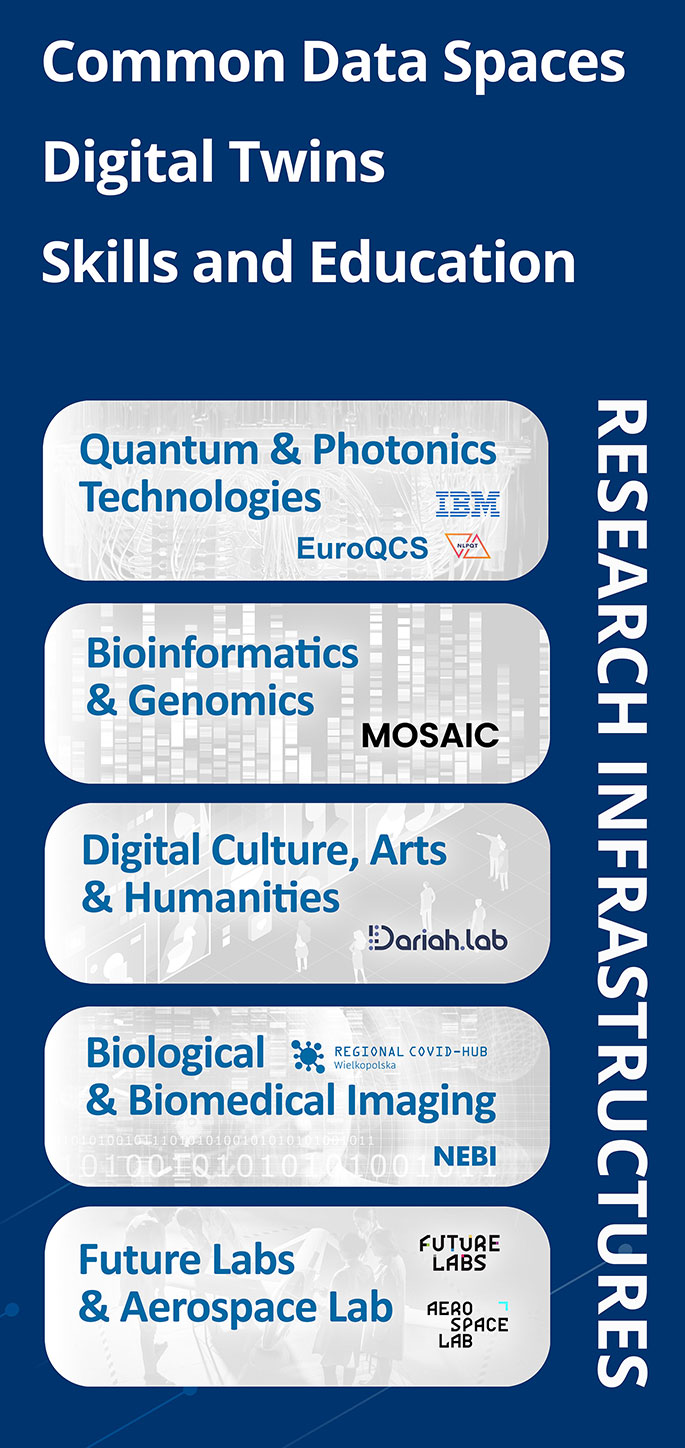 See up close, the place where was located the first quantum computer in Poland. We invite you for a virtual and panoramic tour of our headquarters, during which we will take a look at the server room, the roof and the network operating center. Watch >>>